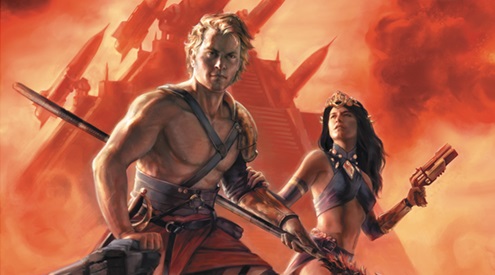 ERB, Inc. Director of Publishing Christopher Paul Carey joins Derek and Ric for a video interview!
The first of a series of interview shows from Comic-Con San Diego 2019!  Featuring: Max Allan Collins, the expanding Edgar Rice Burroughs Universe, and The Next Door Horror!
Cinequest 2017 interviews with the cast and crew of Wild Man, then the directors of Prodigy, and the comics, movies and TV news of the week!