Sonic the Hedgehog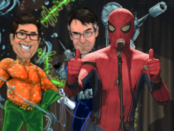 News of the week, but FIRST — WonderCon interviews with artists Joey Spiotto and John Hegman Jr. !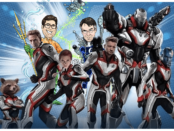 Interview with Sons of Chaos' Chris Jaymes from WonderCon, then news, and our big Avengers: Endgame chat!
Exclusive Clare Kramer Interview from Comic-Con, and the week's news in comics, movies and tv. Yes, totally worth waiting for!